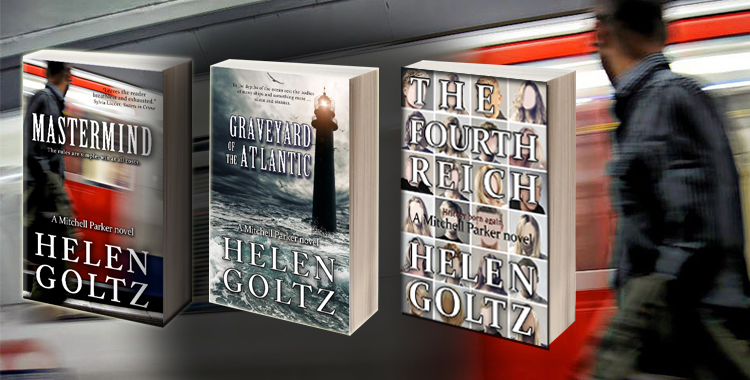 Start your Mitchell Parker journey now for FREE. Enjoy the book that started the ride, Mastermind, now. Click here for your free ebook copy.
MASTERMIND: You are playing a game online; masterminding the perfect crime. Or at least you think it's a game. Special Agent Mitchell Parker and his team learn the magnitude of an international crime ring just in time. If you love it when a plan comes together, hold on tight, because nothing is about to go right!
GRAVEYARD OF THE ATLANTIC: Mitchell Parker is back! Below the surface of the ocean, off the shores of Cape Hatteras, lie the bodies of many ships that never made it to shore and something more … silent and sinister. It's a rough and violent ride against the ocean and the clock for FBI agent Mitchell Parker and his team.
THE FOURTH REICH: Footage of survivors limping through the gates of Auschwitz projects behind Benjamin Hoefer at the launch of his father's biography. At the end, four words are scratched on the frame— Nazi, Jew hater, fake! FBI Agent Mitchell Parker and his team find themselves in a neo-Nazi plot that threatens to bring history back to life.
Available in paperback and ebook from: Amazon