Death by Sugar (Jesse Clarke series #1)
I dedicated the day to reading Death by Sugar! I knew I was enjoying myself because the hours just slipped away and before I could blink properly it was already 3pm! Laura, Goodreads.

Often I know from as little as the first paragraph if I am going to enjoy an authors writing style – definitely true for this book. Jen, Goodreads.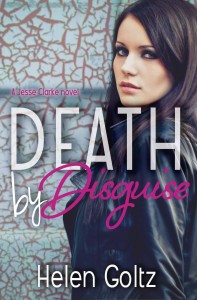 Death by Disguise (Jesse Clarke rom-suspense series)
A fantastic read that had me laughing and it thoroughly surprised me all the way through! AMAZING!  Reading about a female PI kicking some ass is just the icing on the cake! Christine, Goodreads:

I really enjoyed this story. So much so that I read it in a day. Rae, Goodreads:

This story grabs your attention and doesn't let go until the last page has been read. The writting and plot are both great. I loved the twists and turns. Angel Hatfield
Mastermind (Mitchell Parker series #1)

If the action on the ground, or under it, is exciting, that taking place in the air leaves the reader breathless and exhausted ….  The pace is frantic through out and the final exchange at Canary Wharf in London absolutely breathtaking. Sylvia Loader, Sister in Crime

Stand aside Jack Reacher, Mitchell Parker is in town! I have no hesitation in recommending Mastermind highly.  Brenda, Aussie Readers


There are many twists and surprises as the plot develops, and the various daring crimes are wonderfully inventive.  This is an extremely entertaining story with engaging characters, solid research, and lots of adventure. Lorraine Montgomery, Goodreads


Mitchell Parker is the star and he is as intelligent, skilled, attractive and slightly flawed as every lead character in a detective novel must be. Phrynne, Goodreads

Graveyard of the Atlantic (Mitchell Parker series #2)
Aussie author Helen Goltz has amazing talent! Her characters have depth and vulnerability and the storyline is intense and gripping. I very much enjoy this protagonist, Mitchell Parker. Brenda, Goodreads

Humour a plenty … that complements the breakneck speed of the story line perfectly. Rough and violent at times and with enough twists and turns to satisfy even the most picky reader this book makes for compelling reading. Michael, Goodreads.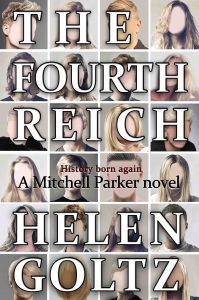 The Fourth Reich (Mitchell Parker crime series #3)
Starts out at breakneck pace, and that doesn't give up at any point …. a really enjoyable thriller read. Karen, Goodreads

Another fine installment in what is fast becoming an action lovers dream and comes with my strongest recommendation for anyone who loves a bit of adventure in there reading. Michael, Goodreads

I thoroughly enjoyed reading this book – I loved the way the author see-sawed between the 2 countries – it kept me wanting more as I travelled to the conclusion. Mary, Goodreads.

A really enjoyable thriller read. For this Australian reader the team were fabulous characters, the banter funny and crisp, and the dialogue spot on. Amazon review.
Autumn Manor (historical fiction)
I came to adore this book …. Some breath-taking surprises and heart wrenching moments throughout. This novel had me cheering, crying, yelling – a whole range of emotions. Maria Mitchell.

I thought it was a wonderful and beautifully written novel. Very quick and easy to read but with a lot of heart and emotion. Mish, Goodreads.

Great read. It's always a good sign when I have to stay up late to read more chapters. Yvonne, Goodreads.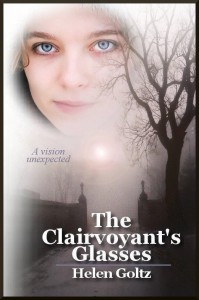 The Clairvoyant's Glasses
You're in for a treat. InkEaters Book Blog

The characters were also delightful, especially Sophie's friends Lucy and Blaine and the charming Lens family as well as the dark and brooding detective, Murdoch. Carolyn from Oz

I loved this book! A very serious story with a very quirky twist made for very entertaining reading. Julie, Goodreads

Ophelia Adrift
A beautifully written piece of fiction that has a mystery, history, a ship wreck, a mysterious guy, and a sympathetic heroine. Victoria Roberts

An unexpected and surprisingly unputdownable read! Everything from the worldbuilding to the romance was intense from the beginning to the end of the story. Shannon


A fascinating blend of fact and fiction … a fabulous novel for young and old alike. Brenda Telford
From High Heels to Handcuffs
I really, really, really enjoyed this book…I found it addictive and hard to put down..So much so I finished it within 3 days! Laura, Goodreads


The big appeal of this book is the author's voice. Chatty and personable, the text reads a lot like you're sitting down with her and hearing her stories over coffee. Tara Calaby


I really related to this book, and I think a lot of women over 35 or so would relate to it as well. Christine Clarke
Three Parts Truth
"A great, dark little tale of passion and brooding." Christine Reichs

"Did she do it? My money is on yes!" J.T. Burke

A mysterious, psychological thriller – part love triangle, part murder mystery but starting over! Lisa Redmond