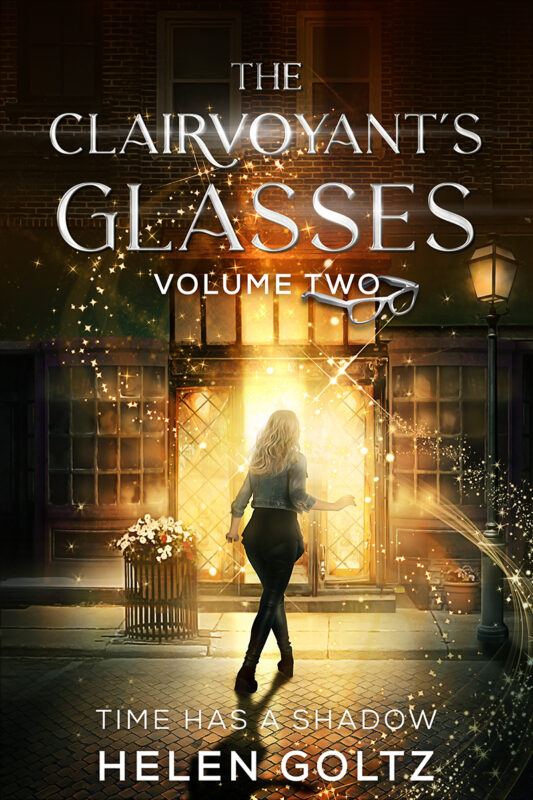 Sophie Carell is making a name for herself and it is not on the stage or screen where she once planned a career. Accepting the cursed glasses bequeathed by her Great Aunt Daphne that gave her the gift of clairvoyance, Sophie has helped Detective Murdoch Ashcroft close several cases and her skills are in demand.
But Sophie has to decide - will she continue auditioning and acting, or will she fill Great Aunt Daphne's shoes, including helping to solve the cold case mysterious death of a beauty queen?
Trouble brews around Sophie as her protector, the handsome and powerful, Lukas Lens, is not sure he can fulfil his role, and the brooding Detective Murdoch Ashcroft looms as her potential enemy.
Friends and enemies cross lines in the second volume of The Clairvoyant's Glasses.
Order Now!
Other Books in "The Clairvoyant's Glasses"
Disclosure of Material Connection: Some of the links in the page above are "affiliate links." This means if you click on the link and purchase the item, I will receive an affiliate commission. I am disclosing this in accordance with the Federal Trade Commission's
16 CFR, Part 255
: "Guides Concerning the Use of Endorsements and Testimonials in Advertising."